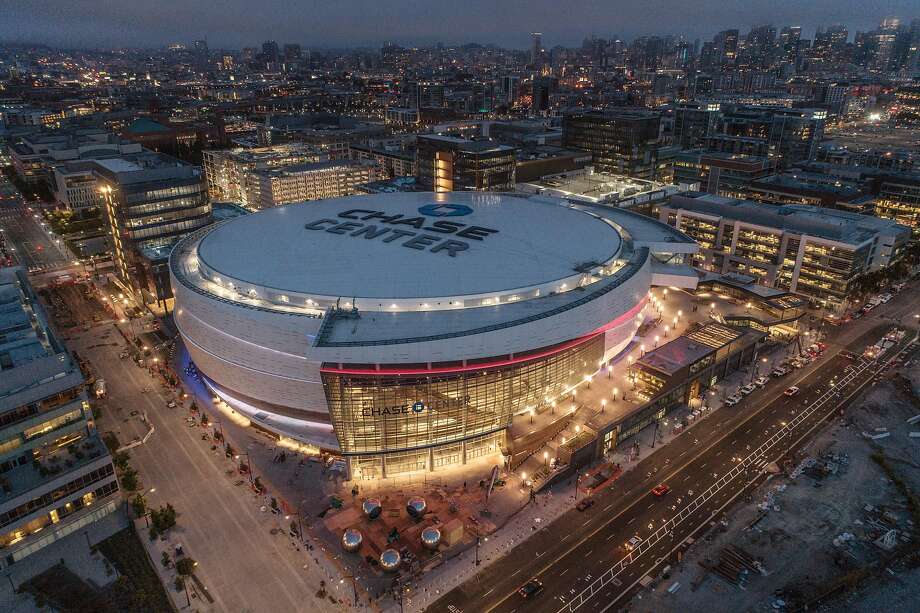 A majority of the basketball world is writing off Golden State as contenders for the Championship. The Golden State Warriors are entering a brand new arena but they still have a future Hall Of Fame Coach in Steve Kerr and a 3 headed all-star trio of D'Angelo Russell, Stephen Curry and Draymond Green. There is also a possible 4th all-star coming back after the all-star break in Klay Thompson while recovering from an ACL injury.  They are coming off 5 straight finals appearances going 3-2 while setting the best regular-season record ever (73-9) and constructing one of the greatest dynasties of all time.
2019-20 Season
The Warriors have a great roster to run it back with and are with no doubt going to make the playoffs this year. On paper with their depth constructed of top-heavy stars and great role players, the Warriors are a top 10 team in the NBA and a top 5 Team in the Western Conference.  If this team took anything between the 2nd-5th seed there would be no room for confusion. This team has so much championship pedigree & culture that rather than let their big free agents walk for nothing like most teams do, they flipped Kevin Durant into D'Angelo Russell. A Superstar that could have left for nothing turned into an all-star player who is just scratching the entrance to his prime. This team still holds Draymond Green who is arguably a top 3 defender in the NBA. Stephen Curry can still shoot lights out and they acquired Willie Cauley Stein. Willi is one of the premier big men in the pick & roll situation and if he isn't open on the roll then Curry will surely have space to pull up and vice versa. Alec Burks who is a Veteran that can come off the bench and provide a scoring boost with great defense. Glen Robinson III is a Dunk & D guy who will most likely be the starting Small Forward for the Warriors. They have some of there bench returning this season for them so the chemistry build-up will most likely be in the starting lineup. The Warriors are expected to be a 6th seed but will probably end up a 4th seed solely based off their three-headed monster. They have a bench that can compete with the top half benches in the Western Conference and they will dominate most of the Eastern Conference teams they play.
Warriors Steal of the Draft
This is Jordan Poole from Michigan who the Warriors drafted 28th overall in the 2019 NBA draft. The 6'5 Combo Guard has a highlight reel that reminds me of Kyrie Irving in his early rookie days with the Cavaliers. Poole can play the Warriors way as a spot-up shooter and can even Iso in situations with smaller guards and use his height advantage to score over the defender. Lengthy arms allow him to disrupt the passing lanes and rack up his steals while being an average perimeter defender. His game looks like someone at a pickup game in Rucker Park, quick crossovers and swift to get around the basket. Poole looks like he has Slithery Finisher HOF (2K20 reference) the way he moves in traffic while attacking the paint and his keen ability to use his athleticism that allows him to make contact and stay in the air long enough for an acrobatic finish. A sharpshooter added to the list of sharpshooters in San Francisco ready to drain 3's down every team throat all season long. His off-ball movement allows himself to get open and for a coach like Kerr who likes backdoor screens and elevator plays for his shooters Poole becomes the perfect fit. Poole is also excellent at creating his own shot and giving himself the best chance possible to score a bucket. He will most likely come on for Curry but I predict Russell will be moved to point when Curry goes to the bench and Poole will be in at the Shooting Guard spot. This would allow Russell who has more NBA experience to go ahead and run the offense while reading defenses. Poole is going to be an essential piece to the Warriors and a fantastic player.
via @clutchpoints on Instagram
How Russell & Curry Will Fit
There are many questions in the sports world as to how exactly Kerr and his coaching staff are going to run this offense. Curry can facilitate the offense better than Russell so he will handle the point a majority of the time. Eventually, it will be a system between the two of whoever runs point plays in a-lot of pick & roll and being the critical playmaker in every set ran while the other player is playing off backdoor screens and a spot-up shooter. This will balance the team out and make sure everyone is getting their touches and the Warriors can run a very balanced offense. They are both excellent in the p & r and can provide a major blow to every defense in the league with Caulley Stein and Green being the roll men.
My Prediction for the Warriors:
50-32: 4th Seed in the Western Conference
Western Conference Finals
Thank you for taking time out of your day to read my article!  For more great content follow us on Instagram @atletissports